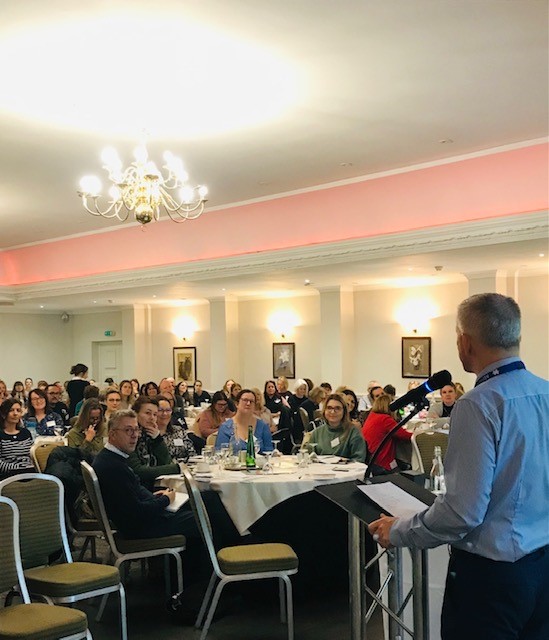 As part of the Gloucestershire Neurodiversity Project, our Training Team organised a one day Conference on Friday 18th November exclusively for teachers and educators within Gloucestershire.
Thanks to our sponsors Barnwood Trust and philanthropist Jane Roberts, we were able to offer a jam-packed and exciting training programme around Strategies for a Neurodiverse Classroom completely free of charge.
We had allocated every ticket within weeks; over 200 delegates attended, with representatives from primary, secondary and further education, as well as the local authority's advisory team and private schools.
Arron Hutchinson, Rachel Varney, and our National Training Director, Colin Foley, led a wide variety of practical and engaging presentations. These ranged from 'Making Sense of Sensory Sensitivities' and 'Masking' to 'Help with Anxiety' and 'Supporting Memory Challenges'.
The Conference was a huge success with encouraging and positive feedback.
"I have come away with so many strategies to share with my school" Abby Dawson, Huntley Primary
"All very engaging and easy to listen to" Thalia Guerra, Gloucestershire Inclusion Service
"This was my first ever course and it was fantastic!" Meg Donnelly, Norton Primary
"Super enthusiasm from the speakers" Sarah Pates, Eastington School
Josh Jones, Director of Barnwood Trust expressed that the high standards of training around Neurodiversity, along with the Foundation's partnership and people-centred ethos is exactly what their Trust value and support. The Barnwood Trust was extremely pleased with the outcome of the training conference and are looking forward to further partnership events in the future.
You may like to read...
Response to BBC Panorama "Private ADHD Clinics Exposed"