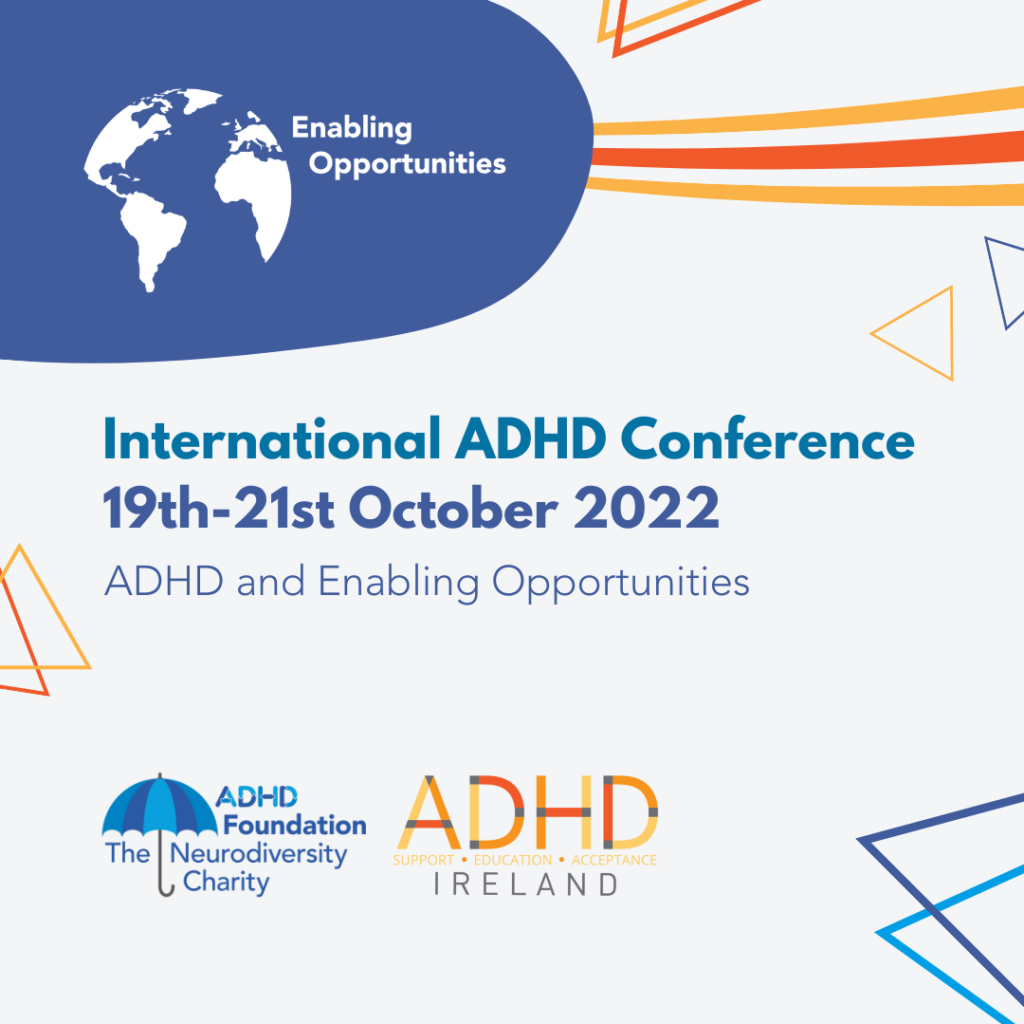 Get ready for the largest ADHD conference in Europe, brought to you by ADHD Ireland and the ADHD Foundation Neurodiversity Charity!
Bringing together global experts, leaders and thinkers, this forward-thinking conference is for all those affected by ADHD. We will lead insightful and inclusive discussions, exploring what needs to be done to enable those with ADHD to thrive, and pushing for progress.
This international, virtual event will run from the 19th-21st October 2022, with a different target audience for each day. Join us to hear from the world's greatest speakers on ADHD, such as Dr Ned Hallowell, Dr Caroline Stevenson, Dr Samantha Hiew, Dr Blánaid Gavin, Dr Tony Lloyd, Dr Peter Mason and more.
Day One: 19/10/22, €30 – Educators (starting at 2pm)
Day Two: 20/10/22, €15 – Parents and Adults (starting at 5pm)
Day Three: 21/10/22, €45 – Medical Professionals (starting at 9:30am)
More details TBA – stay tuned!