The ADHD Foundation: Neurodiversity Charity will be delivering a FREE webinar to football coaches, referees, clubs and academies across West Yorkshire.

Children with ADHD and Autism often experience difficulties participating in sport. This webinar will provide you with ideas and strategies to make your club or academy a fully inclusive and welcoming environment for neurodiverse children and young people.

'Supporting Children and Young People with ADHD and Autism in Football' will run on two separate dates to maximise participation and accessibility.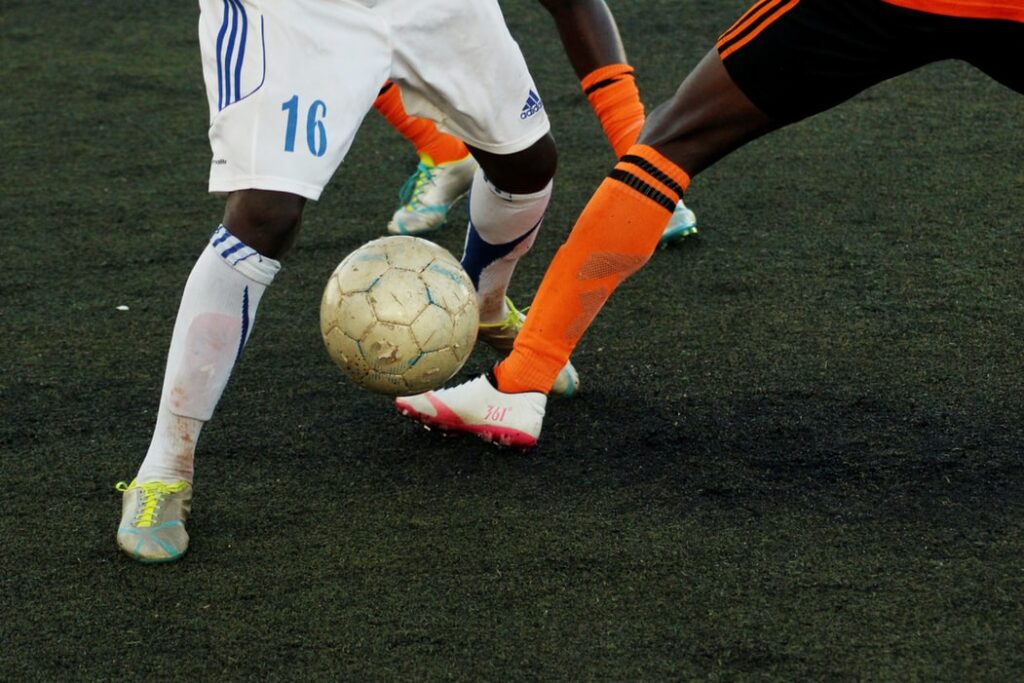 This session covers:
An introduction to ADHD and Autism
Strategies for coaches
Considerations when planning a training session
How to be an inclusive club or academy
Certificates will be provided upon completion.
This training has been made possible by the fundraising and vision of Kirsty Dobson.

If you have any questions, please contact neurodiversetraining21@gmail.com.
Book your place: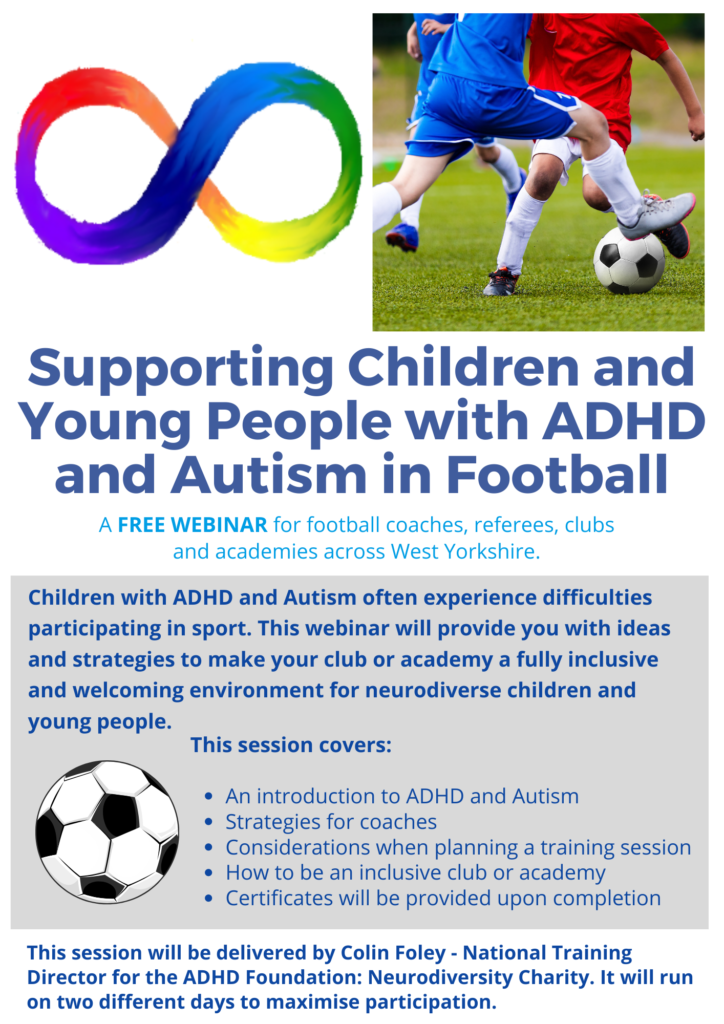 You may like to read...
Response to BBC Panorama "Private ADHD Clinics Exposed"