Dr Tony Lloyd criticises the latest zero tolerance behaviour initiative SLANT as unrealistic & harmful to the 1 in 5 school children who are neurodivergent – in this TES article by Liz Hawkins.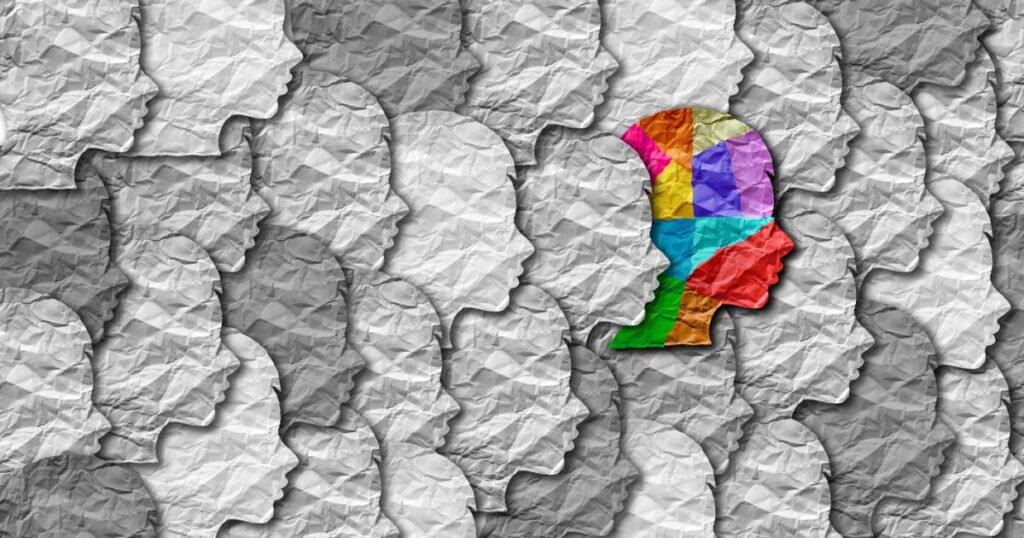 By Liz Hawker on 10 September 2021
Instead of the uniform nature of the 'Slant' technique, students with special educational needs and disability require a variety of individual approaches, argues Liz Hawker
Pupils sit quietly, straight-backed and attentive, tracking the teacher's face. They digest the input then respond to questions with full eye contact and a smile. A dream lesson or some kind of strange dystopia?
For the one in five neurodivergent pupils in our classrooms, there is no doubt that it would be the latter. Enforced posture, attention and eye contact – summed up within the acronym, Slant – was pioneered in many US schools a decade ago and is being adopted by schools across the UK.
Developed by Teach Like a Champion author Doug Lemov, the Slant technique requires pupils to "sit up, listen, ask and answer questions, nod your head, track the speaker".
But behaviour and special educational needs and disability (SEND) policies can't possibly marry with this approach.
---
Behaviour management: the science behind Slant
SEND: 3 steps to plan better provision
More: How we teach RSE to pupils with SEND
---
Dr Tony Lloyd, chief executive of the ADHD Foundation, says it's "unrealistic" to expect students with SEND to adopt the Slant approach.
"What is being asked of the one in five pupils who are neurodivergent is unrealistic and possibly in breach of the Equality Act, as well as the Special Educational Needs Code of Practice," he says.
"This Slant model is a naive approach to improving education outcomes, emotional intelligence or behaviour – it is not actually possible for many neurodivergent pupils. We need to ensure every child in any school is able to access an education, which is their universal and legal right."
Behaviour is often front and centre of any spotlight on SEND; neurodiversity experts argue that any uniform approach in schools contradicts the very notion of pupils' individual differences, and pupils' moods and behaviour are often a reflection of their difficulties.
Professor Amanda Kirby is a former GP and emeritus professor at Cardiff University. She has worked with children and adults with motor coordination difficulties and related specific learning difficulties, and is published widely in the field of neurodiversity, dyspraxia and developmental coordination disorder (DCD).
"Some children may find it harder to maintain posture easily with dyspraxia/DCD and could be penalised for the wrong reasons," she says, "Often, there is a choice – do I look, listen or sit up? For some, combining all of Slant is impossible to do."
The stipulation of eye contact, extended concentration and specific posture risks putting pupils with SEND right in the eye of the storm. Behaviour and learning specialist and author, Fin O'Regan, agrees. "Children need structure but flexibility in teaching and learning. They need systems that celebrate them as unique individuals, not ones built around compliance and control," he says.
With the Slant model, something else very important has left the room along with individuality: the chance for teachers themselves to assess how pupils are engaging with the learning (and adapt the lesson in response).
"Staff can assess engagement by their pupils' spontaneous use of eye contact and their body language," adds O'Regan. "If these things become a requirement, you not only break the individuality of a classroom, you also lose valuable feedback."
What does a neurodiverse classroom look like?
So, what would a fully neurodiverse classroom look like? It needs to be anything but uniform. And its behaviour policy? As no pupil with SEND is the same as another, it needs to focus on core principles and habits, allowing for individual adaptation.
Vary seating according to need, with chair bands, wobble cushions, wiggle seats, peanut-shaped balance balls or bean bags. If we want our classrooms to work for all our pupils, the furniture needs to be diverse, giving them the chance to stablise, move, create resistance or get sensory feedback. 
Adapt the environment, using ventilation and blinds to reduce glare on to faces and desks, particularly in glass-heavy classrooms. Many pupils with SEND struggle with interoception – awareness of the body's internal sensory systems – and sometimes one of the most powerful things we can do when we enter a classroom is open or close a window, or prompt a pupil to hydrate.
Embed assistive technology. With this functionality built in for free in Microsoft operating systems, it is now easy for pupils to dictate rather than write by hand, and for settings to reduce visual stress, enlarge font and read texts aloud. Conversely, visually impaired pupils are likely to need to increase visual contrast. Get classes to use Office Lens to convert hard copy into digital and read it back to them. One of the most powerful apps I have used is the assignment tool, Showbie – this reduces the need for written feedback and enables all your pupils, not just those with dyslexia, to hear your comments by listening to voice notes.
Offer double desks and quiet corners for pupils needing their own space away from distraction or clutter. Offer standing document holders to pupils with executive functioning difficulties to keep loose sheets, rulers and other items together.
Encourage noise-cancelling or noise-reducing earphones, and the chance to work with calming music. Things have moved on since the archetypal image of Joe's headphones in The A Word for auditory hypersensitivity, and an exclusive association with autism. Now, our pupils can also access in-ear noise filtering devices that also help with attention difficulties, tinnitus and tics.
Provide break cards to give a non-verbal cue for a permitted preventative break – these give pupils agency over their behaviour, promoting regulation and self-management of emotions.
Build in thinking time and advance notice for pupils' comments or responses. Normalise a hands-down approach to give everyone in the class processing time, and encourage small whiteboard responses and talk partners to reduce anxiety and enable non-verbal responses.
Support from the side rather than face to face, to reduce the pressure of direct eye contact. Often pupil profiles recommend front-and-centre approaches to seating but, for some pupils with anxiety, mutism or autism, I've found that lateral proximity is more beneficial.
Establish regular movement or brain breaks for the whole class, with opportunities for pupils to stretch, jump, stand up or put their heads down for a few minutes to recalibrate or ease transitions.
Liz Hawker is a special educational needs and disability coordinator, specialist assessor and parent in Kent. She tweets @hawkerl1
https://www.tes.com/news/slant-wont-work-send-students-so-what-does?amp#click=https://t.co/JDxgNyw1WU
You may like to read...
Response to BBC Panorama "Private ADHD Clinics Exposed"