UMBRELL [AR] consists of Augmented Reality animated characters, co-created by YMCA's Creative Youth Mind members. Arts Council England funded a series of digital design workshops at Framescape, led by professional digital art creators from Carse & Waterman.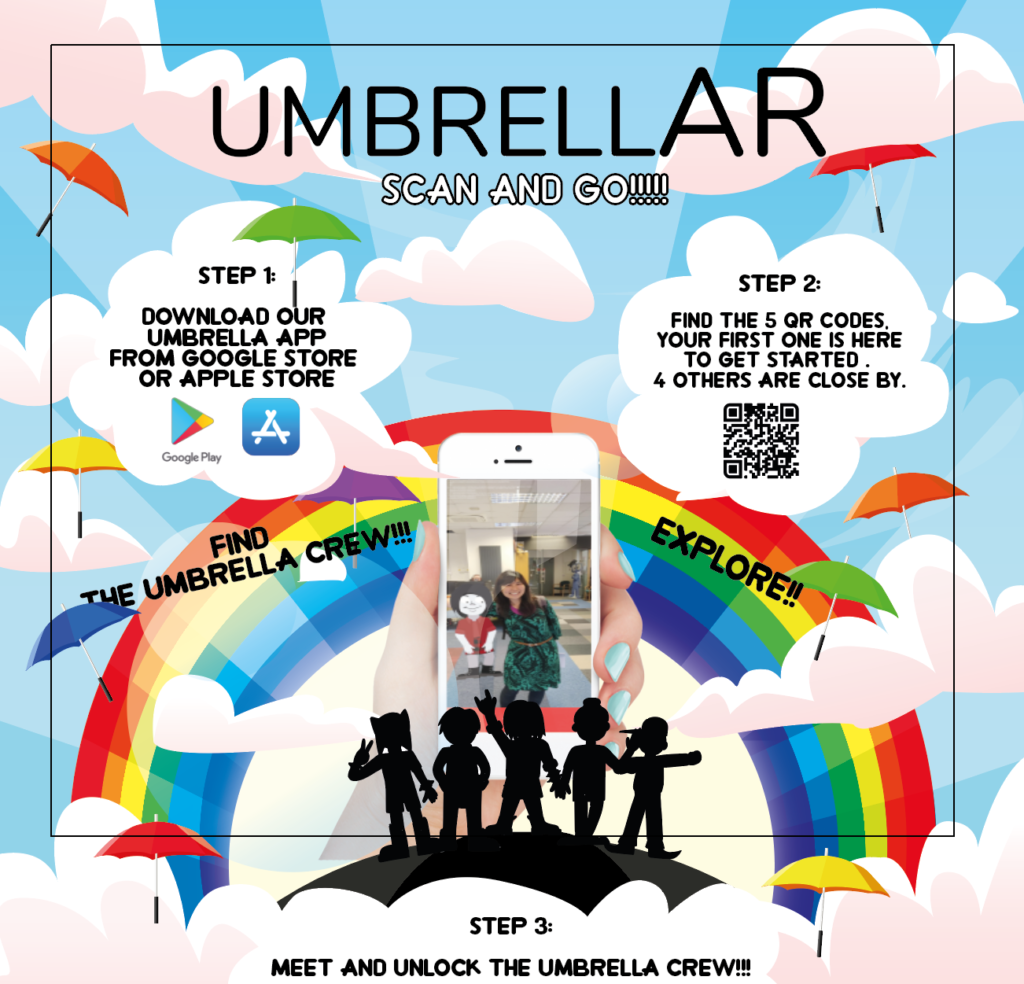 Inspired by The ADHD Foundation Neurodiversity Charity's flagship 'Umbrella Gang' Comics, all of the UMBRELL[AR] augmented reality characters represent people who recognise and embrace their cognitive and learning differences.
As many as 1 in 5 people have ADHD, autism, dyslexia, Tourette's and/or another cognitive difference. They have notable strengths in problem solving, critical thinking, communication and creativity. In an increasingly technology and innovation-driven world, these are exactly the skills which we need to make the most impact.
Discover some of these positive strengths through our cast of 5 UMBRELL [AR] characters accompanied with micro-poetry on neurodivergent identity.
Accompanying the Neurodiversity Umbrella Project in Stoke-on-Trent City Centre from 25 June – 30 September 2022.
You may like to read...
Words Not Walls x Umbrella Project
Published - June 23, 2022
Words Not Walls x Umbrella Project
Celebrating Neurodiversity at other locations in Stoke-on-Trent City Centre… The Potteries Centre 3 x shopfronts all 3 x floors –...