Celebrating Neurodiversity at other locations in Stoke-on-Trent City Centre
City Centre Peace Garden Marsh Street
We Are Beautifully Unique – Word Art Mural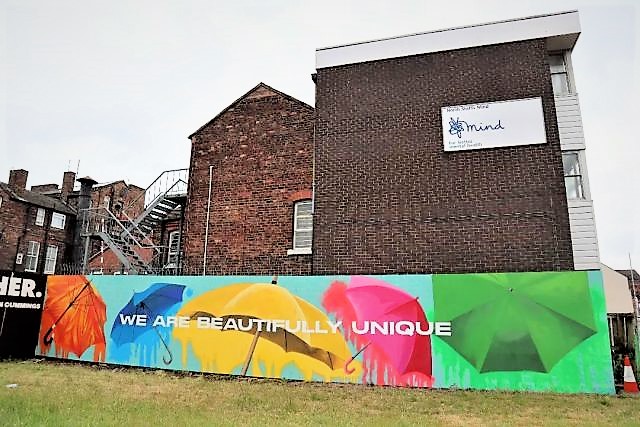 Poetry themed on Neurodiversity by children from The Crescent Academy and professional poet Jason Conway, reimagined into a Word Art Mural creation designed by We Are Culla.
Jason Conway's commissioned poem 'We Are Beautifully Unique' is situated adjacent to the Word Art Mural where you will also find a QR code which will transport you to the Virtual Umbrella Project page to enter the Virtual Umbrella Gallery. Here you're find a selection of original poems by school children displayed in a 3D exhibition space alongside artwork created by neurodiverse students from Pinc College on self-identity.
For further information contact ivy.wongtebbitts@adhdfoundation.org.uk

You may like to read...
Response to BBC Panorama "Private ADHD Clinics Exposed"