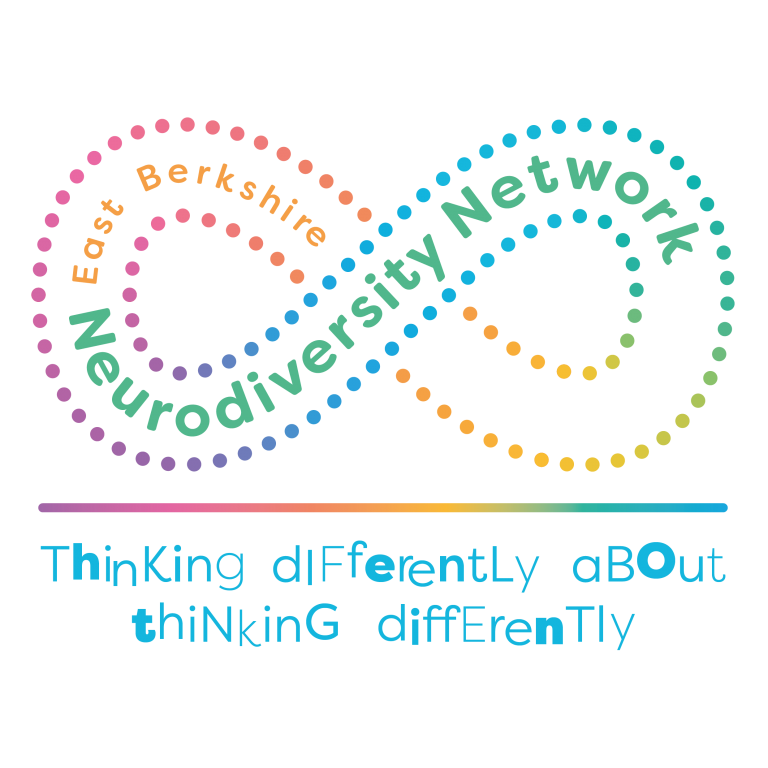 What is neurodiversity?
We all have different ways of seeing the world and thinking about it – not just because of differences in our cultures or life experiences, but also because of how our brains are 'wired'. Neurodiversity is the concept that neurological differences should be both recognised and respected, in the same way as any other human variation.
A few key terms:
Neurodiversity     the diversity of minds – promotes accepting, respecting and celebrating differences.
Neurotypical        the majority within the group.
Neurodivergent   those falling outside the majority.
Some of us might be seen as neurodivergent because our brains function, learn and process information differently to the way that society generally expect.  It is estimated that up to one in five people can be classified as neurodivergent.
Types of neurodivergence:
Autism
ADHD
Dyspraxia (also referred to as Developmental Co-ordination Disorder or DCD)
Developmental language disorder
Tic disorders
Specific learning differences, such as dyslexia, dyscalculia and dysgraphia
dyslex.io: What is Neurodiversity? – YouTube
Why do we need a neurodiversity network?
To help bring about a change in thinking and approach that will benefit countless children, young people and their families.
To empower children, young people and families – help young people recognise and celebrate their strengths and move away from an approach and language that can reinforce negative perceptions and barriers.
To make sure the right support is in place, regardless of any formal assessment or diagnosis ie, support based on needs rather than diagnosis and available wherever families are on their journey.
Creating the right environments helps everyone to thrive – not just those who are neurodivergent.
Some children and young people will continue to benefit from formal assessment and diagnosis. However, for many, focussing on understanding, acceptance and providing the right support will be much more meaningful. Generally, when a young person/family come for an assessment, they are seeking ways to understand and help themselves/their child rather than a diagnosis. Diagnostic services generally involve a long wait and are often assessment only. Not all children or young people who are referred for an assessment will go on to receive a diagnosis, but they are likely to still have needs that will benefit from support.
Diagnostic terms like 'autism' will continue to have their place but it will often be more appropriate and helpful to think about the children or young people concerned as unique individuals with their own sets of strengths and challenges/vulnerabilities and who may just 'think differently' to others. We need to be willing to change the way we think about and understand neurodiversity to ensure the right understanding and support is available.
We know that it is possible to provide good support for every neurodivergent child, but in order to achieve this we need to radically change our approach. That is why we have set up the East Berkshire Neurodiversity Network, so that we can help each other to think differently about thinking differently.
About the network:
The East Berkshire Neurodiversity Network brings together people from across East Berkshire to change how we think about and understand neurodiversity and to explore how we can best support neurodivergent children and young people in a positive way.
The network is open to anyone with an interest in neurodiversity (be it as parent/carer, person with lived experience, professional or volunteer).  To join you just need to be aged 18 or older and want to improve the understanding of neurodiversity and the support for neurodivergent children and young people. This is your network – it's yours to participate in and to shape.
At the centre of our neurodiversity network is a group of experienced, knowledgeable and committed individuals who work in health, care or education. As well as facilitating network meetings, this core group will also be listening and learning, responding to your ideas and feedback and sharing them beyond the network to drive change across organisations.
Together as a network we will seek to:
Learn from each other by encouraging discussion and debate.
Support and drive understanding and acceptance of neurodiversity.
Promote a strength-based approach, recognising and celebrating the gifts and talents of every neurodivergent child and young person.
Champion collaborative working with parents/carers, among professional groups and different organisations.
Explore, define and promote a common language around neurodiversity based on:

identifying spectrums of difference.
focusing on how to best meet a neurodivergent child/young person's needs as early as possible without a reliance on a diagnostic assessment.
prioritising education, advice and support.
allocating resources based on needs and value for money without requiring a diagnosis.
As a member you will be able to:
Be part of a change that will benefit countless children, young people and their families.
Link up with people who have a passion for neurodiversity and improving access to support as early as possible.
Access free, on-demand neurodiversity awareness training (available from July 2021)..
Attend and contribute to network meetings (see below).
Interact on our online forum (in development).
Learn about and contribute to our transformed approach to understanding and supporting neurodiversity – a pilot being developed in Bracknell Forest.
Contribute to the ongoing development of the network.
Network meetings:
We will hold virtual, 90-minute meetings. Everyone is welcome, but don't worry if you can't attend every meeting – after each meeting a newsletter will be sent to all the network's members.
Each network meeting will follow this standard format:
Welcome and introductions.
Focused presentation from a keynote speaker.
Breakout rooms for open discussions on related topics.
Details about future meetings.
Berkshire Neurodiversity Network Programme:
Session 1 – 7th July 2021 – 1:00pm – 2:30pm:
'Introduction to Neurodiversity': Dr Tony Lloyd – CEO of ADHD Foundation
'Introduction to neurodiversity in education': Colin Foley – National Training Director of ADHD Foundation
& Special Guest Marcus Wilton (aged 14)
Session 2 – 29th September 2021 – 1:00pm – 2:30pm:
'The recovery curriculum: from reconnection to resilience': Professor Barry Carpenter & guest panellists
Session 3 – 19th January 2022 – 1:00pm – 2:30pm
'Early years, early identification and intervention': Emma Weaver – Director of Early Years Services.
Session 4 – 23rd March 2022 – 1:00pm – 2:30pm:
'Identifying children of concern and taking a multidisciplinary approach to early intervention': Professor Amanda Kirby
Session 5 – 18th May 2022 – 1:00pm – 2:30pm:
'ADHD in Women and Girls': Emma Weaver – Director of Early Years Services.
Session 6 – 29th June 2022 – 1:00pm – 2:30pm:
'Multidisciplinary working: designing and delivering effective services – Next Steps for East Berkshire Neurodiversity Network' *Speakers TBA
Newsletters will be issued following each meeting. To contribute, please email:
emma.weaver@adhdfoundation.org.uk
How to join:
Newsletters:
Newsletter 1: View/Download
Newsletter 2: View/Download
Newsletter 3: View/Download
Newsletter 4: View/Download
Partners