Reach Academy has become the first school in Kirklees to be awarded 'ADHD-friendly' status by national neurodiversity charity, the ADHD Foundation.
Based in Field Hill, Batley, Reach Academy has been recognised as an 'outstanding' learning environment for children with ADHD.
The ADHD Foundation honours schools who can demonstrate how they actively support children with learning differences, whatever their particular needs, to improve their life chances through education.
Reach Academy has an array of support structures and strategies to ensure that the children with ADHD and other special educational needs, can access the curriculum fully and are happy and achieving at school. In addition, thorough staff training has been provided by the ADHD Foundation.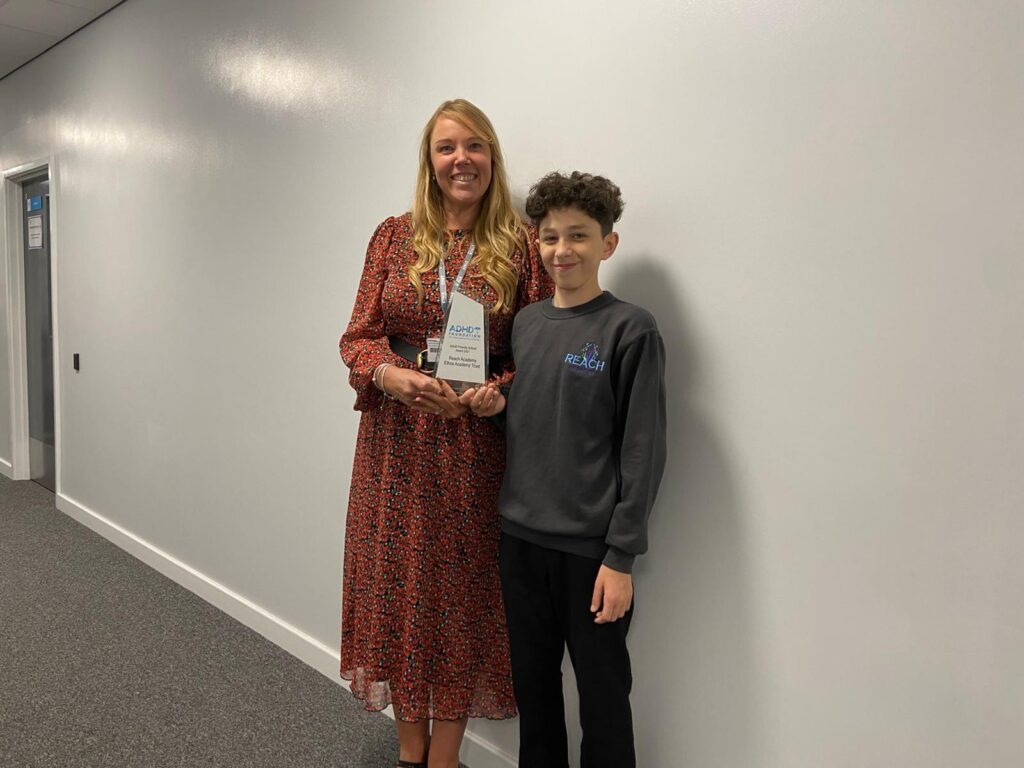 The ADHD Foundation has credited Reach Academy with encouraging all children to learn about and celebrate neurodiversity. The needs of individual children are met through both mainstream classrooms and within specialist settings, for example, the gaming provision and reflection room. Helping children to self-calm and regulate their emotions is central to the ethos of Reach Academy.
Reach Academy provides calming environments for those children with ADHD who sometimes find school a very anxious place with a personalised support plan for each child and regular daily contact with parents and carers. There are also safe spaces in lessons, nurture breakfasts, use of sensory audits, access to Lego therapy and attachment and trauma informed practice embedded via the Alex Timpson project.
The ADHD Foundation in a national charity that works in partnership with individuals, families, doctors, teachers and other agencies to improving emotional well-being, educational attainment, behaviour and life chances through better understanding and self-management of ADHD, ASD and related learning difficulties.
Colin Foley, National Training Director at ADHD Foundation said: "It has been a privilege to work with Reach Academy. The staff have gone above and beyond to make their lessons and their school environment enjoyable, supportive and safe spaces for their children with ADHD and I'm glad that they are getting the recognition for this that they deserve."
Sue Wight, Assistant Head and SENCO of Reach Academy, said: "We have really enjoyed working with Colin from the ADHD Foundation and have found the whole school training extremely informative. We have acquired new strategies and feel assured that our practice is meeting the needs of the students we work with on a daily basis".

Find out more about our ADHD Friendly Schools Award.
You may like to read...
Response to BBC Panorama "Private ADHD Clinics Exposed"